Kansas City Kansas Auto Accident Attorney, James R. Shetlar – Handling All Kansas City Injury Claims: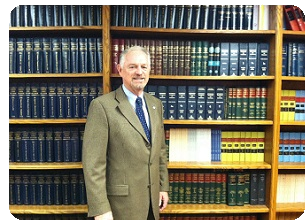 At The Law Firm of James Shetlar, we represent injured victims from the entire Kansas City Metropolitan area. We are compassionate to clients, hard-hitting in the courtroom and relentless when it comes to the pursuit of justice. Our premier Kansas City personal injury law firm has a reputation for exceeding client expectations. We fight to win and always go above and beyond the call of duty. When you entrust your case to our firm, you can rest easy knowing your claim is in capable and competent hands. Call us today for a free case evaluation. There is no fee until we win money for you.
The Types of Cases We Handle Include: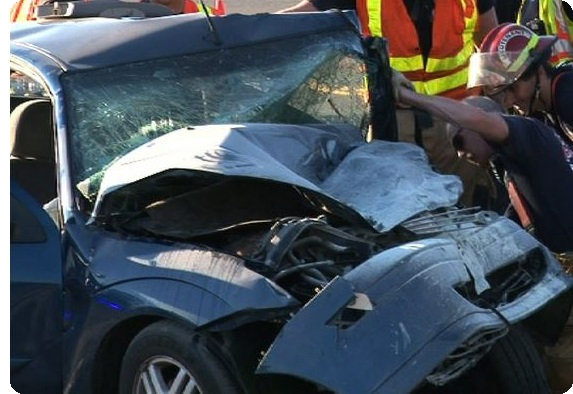 Kansas City KS Car Accidents: Our experienced Kansas City auto accident lawyer will help you understand what your legal options and rights are, and how to get what you are owed in your personal injury case. Don't trust an insurance company to tell you everything you need to know, as insurance companies are never on your side.
Kansas City KS Car Accidents with Pedestrians: Car and truck drivers have legal obligations to protect others on the road, including pedestrians. Truck and automobile drivers are expected to obey safety rules and regulations, and they are expected to act with reasonable care. Both pedestrians hurt in crashes and family members of those killed can file claims caused by the responsible drivers.
Kansas City KS Car Accidents with Bicycles: Bicycles are becoming an increasingly popular mode of transportation in Kansas City and many local areas are increasing bike lanes and trying to improve safety for bicycle riders. Unfortunately, many truck and car drivers still do not know how to share the road with bicyclists, and drivers who make mistakes or who are careless could cause a bicyclist to sustain life-altering injuries.
Kansas City KS Truck Accidents: Semi-Truck accidents generally cause serious injury to passenger car motorists, pedestrians, bicycle riders and motorcyclists. Tractor-trailers and large trucks can weigh as much as 80,000 pounds, while the average passenger car weighs in at just 3,000-5,000 pounds. Obviously, smaller vehicles and people not protected by car frames will lose in an accident with a semi-truck.
Kansas City KS Motorcycle Accidents: When a motorist breaks a safety rule or makes a dangerous or careless decision near a motorcycle, the car or truck driver could cause a serious auto accident or even a fatal crash. If the truck or car driver hurts a motorcyclist or a motorcycle passenger because of careless or wrongful actions, that driver must be held accountable and made to pay the Kansas City motorcycle accident victim.
Kansas City KS Medical Malpractice Injuries: Medical mistakes can cause devastating results for patients. Patients can suffer permanent disability or even death due to a botched medical procedure. Anytime a doctor, hospital or other healthcare provider treats a patient below the level of care that a reasonable medical provider would have offered, the provider can be held legally responsible for the consequences.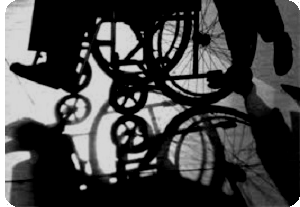 Kansas City KS Falling Accidents: While slip and falls happen for many reasons, often they could have been prevented if there were not hazardous conditions that caused the accident to happen. Property owners who invite guests into their business or home while there are dangerous conditions on the premises, can and should be held responsible for the slip and fall injuries they cause.
Kansas City KS Workers' Compensation: For all Kansas and Missouri workers, we can provide you with the necessary information to make the right choices so that you can receive the appropriate medical care, benefits and income. You should be receiving treatment for all of your injuries, not just the ones the insurance company wants to accept. Do not let the insurance carrier deny you benefits.
Kansas City KS Construction Worker Injuries: For Kansas and Missouri construction workers, even if your accident is work-related, there may be additional compensation outside of the workers' compensation coverage. A construction worker often can bring a claim against the party who caused or who may be responsible for the accident. Some of these claims may be filed against the manufacturer of defective equipment or another contractor on the job site.
Kansas City KS Nursing Home Injuries: The elderly are some of our most vulnerable members of society. There is no excuse for failing to provide elderly patients of nursing homes with the most professional and compassionate care possible. If you suspect that a beloved family member is suffering from nursing home abuse or neglect, it is important to act quickly in order to protect him or her against further injury.
Kansas City KS Product Injuries: The products that you use every day are supposed to work as promised, or at least not malfunction and break in a way that causes you to get hurt. You can make a legal claim or file a lawsuit against the manufacturer of the product or against those responsible for selling it to you.
Kansas City KS Wrongful Death: There is nothing that can make the pain of a death go away and nothing you wouldn't give to have your loved one back. Our Kansas City wrongful death lawyer will protect your legal rights and get full and fair compensation for your loved one's death so at least you can move on with your life as best you can without financial struggle.
About Our Founder, James R. Shetlar:
James R. Shetlar
has fought against insurance companies on behalf of injured victims in the greater Kansas City area for 35+ years.

He is recognized as one of the "Outstanding Lawyers of America" and other attorneys have voted him a "Super Lawyer" in Kansas and Missouri.

He also has received recognition for his superior legal skills from his lawyer peers and independent rating organizations including "The Top 100 Trial Lawyers", the "Top Attorneys in Missouri and Kansas", Best Attorneys of America – Rue Ratings, AV Rated by Martindale-Hubbell, and "The Top 100 Injured Workers Attorneys".