Your Workers' Compensation Lawyer for Kansas City Kansas (KC, KS) and Surrounding Areas
Trusted Legal Advice for Injured Workers for 35+ Years:
Other attorneys have voted James R. Shetlar as a "Super Lawyer" in Kansas and Missouri. He also is recognized as one of the "Top Attorneys in Missouri and Kansas". You need a lawyer who will take your work injury claim seriously. You have come to the right place.
Contact Us Today For A Free Case Evaluation.
There Is No Fee Until We Win Money For You.
Get a Lawyer Who Will Fight the Insurance Company So You Don't Have To:
I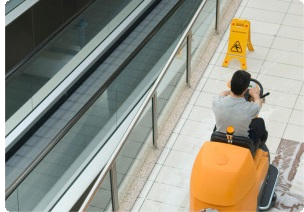 njuries in the workplace are common. Whether you work in an office building or a steel mill, accidents can happen. There are state and federal laws in place that allow you as injured worker to receive benefits from your employer while you recover from your injuries. However, when employers and their insurance companies refuse to play by the rules, an experienced attorney like Mr. Shetlar can help you fight to get the workers' compensation benefits you deserve in Missouri and Kansas.
What You Should Be Paid for After Your Work Injury:
Almost all employers in Kansas and Missouri are required by law to carry insurance for workers' compensation claims. These insurance policies are intended to cover all necessary and reasonable medical expenses for the duration of your injury. If you as the employee miss more than a certain number of days at work, you are entitled to receive temporary total disability benefits, which is partial payment for your lost wages. After you have completed your medical treatment, if you as the employee have any permanent partial or total disability as a result of your injury, you may be entitled to either a settlement or court award for your injuries.
Insurance Companies Can Refuse To Pay Injured Workers:
The insurance companies that provide insurance for employers, are not required to accept your workers' compensation claim. Many injured people, who have suffered legitimate injuries, have had their workers' compensation claims denied. Even if your claim is accepted, there is no guarantee that insurance company will provide you with the money you need to survive.
If your employer's insurance company denies your claim or refuses to provide you with medical care or a fair settlement, Mr. Shetlar is not afraid to take your employer and its insurance company to court to get you the medical treatment, and money to which you are entitled.
Mr. Shetlar is ready to help you get work comp benefits owed to you in Missouri and Kansas including payment for your time off work due to your injury, getting the kind of medical treatment you deserve, payment for permanent partial or total disability at the end of your workers' compensation claim, and payment for scarring due to your injury. He is knowledgeable and up to date on workers' compensation laws, interpretations of the law by judges throughout Missouri and Kansas and ongoing changes in the law that affect the rights of injured workers. Mr. Shetlar has the experience you can trust to evaluate the value of your case quickly and efficiently so he can save you time and money.
For more information on Missouri and Kansas workers' compensation law, check out the Missouri Department of Labor & Industrial Relations and the Kansas Department of Labor).
Your Workers' Compensation Lawyer Serving Greater Kansas City Kansas (KC, KS) Including:
Edwardsville, Lake Quivira, Osawatomie, Mound City, Gardner, Paola, DeSoto, Leawood, Lenexa, Merriam, Olathe, Overland Park (OP), Prairie Village (PV), Bonner Springs, Kansas City Missouri (KCMO), Blue Springs, Grandview, Independence, Lee's Summit, Raytown, Leavenworth, Parkville, Platte City, Riverside, Smithville, Claycomo, Gladstone, Kearney, Liberty, North Kansas City (NKC), Belton, Harrisonville, Peculiar and Raymore.
© 2016 James R. Shetlar, All Right Reserved