Your Accident Attorney for Kansas City Kansas (KC, KS) and Surrounding Areas
An Experienced Lawyer You Can Trust:
Attorneys have voted James R. Shetlar as a "Super Lawyer" in Missouri and Kansas. He is recognized as one of the "Outstanding Lawyers of America" from his 35+ years of law practice in greater Kansas City.
Contact Us Today For A Free Case Evaluation.
There Is No Fee Until We Win Money For You.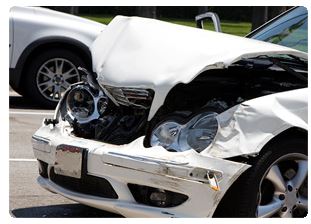 Mr. Shetlar can assist with your injuries resulting from all types of accidents in greater Kansas City Kansas (KC, KS) including car, automobile, sport utility vehicle (SUV), pickup truck, van, motorcycle, pedestrian, 18 Wheeler semi-truck, train or boat.
Motorcycle Accident Statistics:
Riding a motorcycle is more dangerous than driving a car, according to the IIHS. This is because it is more difficult to control a vehicle on two wheels than four, and a motorcycle rider does not have the enclosed vehicle to protect him or her. Motorcycle deaths numbered 4,381 in 2013, which is more than double the number of motorcycle deaths in 1997.
Trucking Accident Statistics:
According to the Insurance Institute for Highway Safety ("IIHS"), about 10% of all highway accident deaths involve large trucks. Semi-trucks often weigh 20-30 times more than a passenger automobile. Some semi-truck rear underride guards can fail in even low-speed car crashes, and smaller automobiles can slide beneath the truck. Large trucks like 18 Wheelers and semi-trucks have much longer stopping distances too than automobiles. And tractor trailers can roll over too. In all of these situations, the passenger automobile occupants are most at risk for serious injuries and even death.
We Fight the Insurance Company:
After an accident, you don't need to be burdened with that big insurance company calling you for a recorded statement or trying to get you to sign a settlement and give up your rights. If Mr. Shetlar represents you, he will handle all parts of your accident claim, including fighting that insurance company. He will dedicate his time to analyze the facts surrounding your accident, so you can get paid a fair settlement or court award. He will focus on your legal issues, so you don't have to.
What Our Accident Lawyer Will Do For You:
After an accident, it is important to thoroughly investigate the scene and talk with witnesses immediately, because important information can be lost. For example, a person who saw the accident, may move or change telephone numbers such that he or she can't be located. Or the eye witness' memory may fade. Mr. Shetlar will talk with eye witnesses and work with accident investigators to recreate accidents in order to find the exact cause of an accident. He will make all responsible people pay for your injuries.
When you are hurt in a vehicle, pedestrian, train or boat accident, Mr. Shetlar can guide you through the steps to financial recovery.
Money You Can You Be Paid After Your Accident:
Depending on the facts of your accident and injury, you may have the right to be paid money for:
<![if !supportLists]> · <![endif]> Medical bills
<![if !supportLists]> · <![endif]> Lost wages
<![if !supportLists]> · <![endif]> Rehabilitation expenses
<![if !supportLists]> · <![endif]> Loss of future earnings
<![if !supportLists]> · <![endif]> Pain and suffering
Your Kansas City Kansas (KC, KS) Accident Lawyer Serving the Metropolitan Area Including:
DeSoto, Gardner, Leawood, Lenexa, Merriam, Olathe, Overland Park (OP), Prairie Village (PV), Kansas City Kansas (KC, KS), Bonner Springs, Edwardsville, Lake Quivira, Paola, Osawatomie, Mound City, Kansas City Missouri (KCMO), Blue Springs, Grandview, Independence, Lee's Summit, Raytown, Leavenworth, Parkville, Platte City, Riverside, Smithville, Claycomo, Gladstone, Kearney, Liberty, North Kansas City (NKC), Belton, Harrisonville, Peculiar, and Raymore.
© 2016 James R. Shetlar, All Right Reserved