Your Injury Attorney for Kansas City Kansas (KC, KS) and Surrounding Areas
Place Your Trust in an Experienced Lawyer of 35+ Years:
Other attorneys have voted James R. Shetlar as a "Super Lawyer" in Kansas and Missouri. He is recognized as one of the "Top Attorneys in Missouri and Kansas". He has fought insurance companies on behalf of individuals for 35+ years in the greater Kansas City Kansas (KC, KS) area.
Contact Us Today For A Free Case Evaluation.
There Is No Fee Until We Win Money For You.
A Greater Kansas City Kansas (KC, KS) Lawyer Who Makes You His Priority: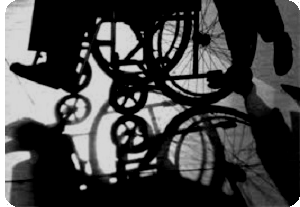 What makes Mr. Shetlar different from other injury lawyers? He does not have a volume based law practice. He does not handle a large amount of injury claims simply to maximize his profits. He intentionally limits the number of injury claims he accepts only to serious injuries to head, brain, back, spinal cord, joints, broken bones, and loss of limbs and vision. Mr. Shetlar ensures that every injured victim whose claim he handles, receives the care and attention he or she deserves. He does not just handle lawsuits, he helps seriously injured people like you, get their life back. He always works to get the best possible results for you under Missouri or Kansas law.
Traumatic Brain Injuries in Kansas City Kansas (KC, KS) and Surrounding Areas:
One of the most difficult medical legal claims Mr. Shetlar handles is Traumatic Brain Injury (TBI). A Traumatic Brain Injury happens when the brain receives a sudden physical impact. Depending on the degree of brain injury, medical screening and tests may or may not be able to find a brain injury immediately after an accident. Problems with brain function may not become noticeable until the injury victim attempts to perform difficult tasks. Common symptoms of a brain injury include restlessness, lack of judgment, changes in personality, difficulties learning, headaches, forgetfulness, and difficulty focusing. Mr. Shetlar will work closely with a team of professional brain injury experts to ensure that a proper diagnosis is made, and to forecast exactly what affects that injury will have on the victim's life, both at present and in the future.
Your Back Injury Lawyer in Kansas City Kansas (KC, KS) and Surrounding Areas:
Another difficult medical legal claim is a spinal cord injury that causes paralysis or the inability to move the victim's legs, arms or both. Spinal cord injury victims must suffer long hospitalizations, multiple surgeries, and difficult physical therapy. Even with all this medical care, a spinal cord injury victim may still be unable to walk, move, or independently take care of his or her personal needs. Such a serious injury brings with it a lifetime of added expenses such as regular doctor's visits, multiple surgeries, physical therapy, personal assistance with daily activities, handicap modifications to homes and cars, and countless medications. Spinal cord injury victims usually can't return to work either, so the loss of income causes further financial stress on the injured victim and his or her family. Mr. Shetlar will work with doctors, economists, rehabilitation experts, and life care planners and strive to make the spinal cord injury victim whole again. He will work to get the injured victim a fair amount of money for past and future medical expenses, lost income, and pain and suffering.
Your Injury Lawyer Serving Greater Kansas City Kansas (KC, KS) Including:
Gardner, Paola, DeSoto, Leawood, Lenexa, Merriam, Olathe, Overland Park (OP), Prairie Village (PV), Bonner Springs, Edwardsville, Lake Quivira, Osawatomie, Mound City, Kansas City Missouri (KCMO), Blue Springs, Grandview, Independence, Lee's Summit, Raytown, Leavenworth, Parkville, Platte City, Riverside, Smithville, Claycomo, Gladstone, Kearney, Liberty, North Kansas City (NKC), Belton, Harrisonville, Peculiar, and Raymore.
© 2016 James R. Shetlar, All Right Reserved